GFT uPVC casement windows adherence to functionality and performance requirements to international standards and offer a wide range of applications and cost efficiency making it an ideal choice in any new construction, replacement and renovation projects.
Combined with the design versatility and slimline appearance of uPVC, the casement window is ideal for locations where you want to maximise the view without large unobstructed areas of glass.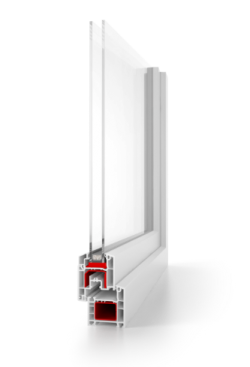 At GFT, you can be assured you're dealing with a company that focuses on you, the client. Our products are designed
with safety as a priority, and stylish design as a must. We have a range to suit all tastes. We manufacture not just with premium design
in mind, but also value for money and energy efficiency. Our team is dedicated to researching and developing energy efficient uPVC designs.
Choose from our different styles and colors to find the uPVC casement windows that best suit you.
Flyscreen Options: Retractable, pleated.
Closed Position
Casement windows close with a turn of one handle
that engages all the locks. A double rubber gasket
compresses to create virtually sound proof seal.
A deadlock on the handle allows you to lock the window,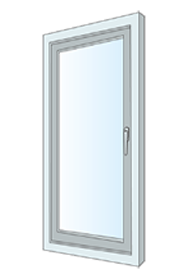 Open Position
The window can be opened up to 84 degrees and due to the
use of Friction Hinges the outside of the window can be cleaned from the
inside of your home through the second opening.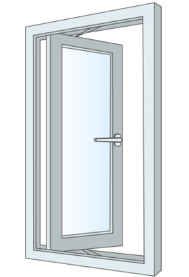 Friction Hinges
The use of Friction Hinges has many benefits. They assist reliable and accurate closure of your window, create a weather seal and leave the windows completely draught proof. They also counter-balance the weight of the sash, making your window easy to close. Friction does allow the window to be closed by wind. We can also use hings for the same windows.
IDEAL® 2000
60mm construction depth

Up to 43dB sound protection (sound protection class 4)
Up to 33 mm glazing
Wide range of laminations available
3 chamber profile
Concealed drainage possible
Up to 43db
Sound insulation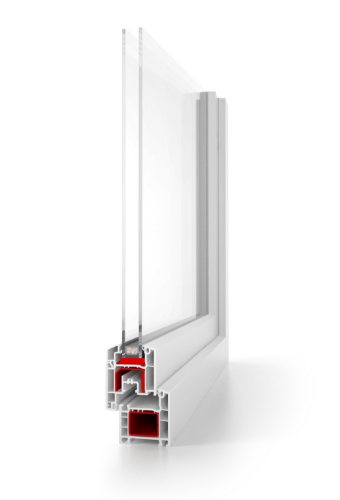 Product
Minimum Size
Maximum Size
Minimum Glazing
Maximum Glazing
Width
Height
Width
Height
Openable
400mm
400mm
750mm
1800mm
4mm
33mm
*Sizes are per shutter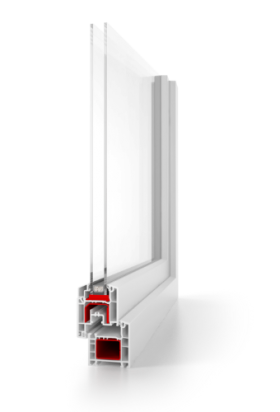 IDEAL® 4000
70mm construction depth

Wide range of laminations available
Available with aluskin® aluminium shells (wide array of colors)
5 chamber profile
Optional: bonding inside (adhesive technology)
credible, tried-and-tested stability and a wide range of designs.
Up to RC2
Burglary Protaction
Up to 43db
Sound insulation
Product
Minimum Size
Maximum Size
Minimum Glazing
Maximum Glazing
Width
Height
Width
Height
Openable
400mm
400mm
750mm
1800mm
4mm
41mm
*Sizes are per shutter