IMPRESSIVE SIGHT AND SUN PROTECTION
Folding shutters do not only give a house unique European look but also provide an excellent protection against Solar radiation and strong winds without compromise on natural ventilation through windows. As an adjustable and flexible form of light, sight and weather protection, they also provide a variety of impressive advantages: Sun, rain, wind, heat, cold and noise are effectively deflected, as are undesirable outside glances.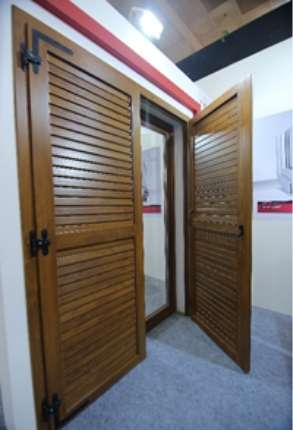 With its attractive visual appeal, GFT folding shutters – with fixed or moveable slats – are a popular alternative to roller shutters. They are also a durable, maintenance-friendly alternative to conventional wooden shutters and provide an optimal supply of fresh air even when they are closed. GFT folding shutters can be adapted perfectly in design and color to the style of your window and door systems.