Fixed windows. These are also called as Picture windows. Picture windows are fixed windows that do not open. They are usually installed in difficult to reach places to let in light. For unobstructed views where ventilation is not a concern, picture windows are ideal. Picture windows create a portrait-like space on walls – hence the word "picture" in their name. Fixed windows are also a popular choice for letting in natural light without hot or cold air in areas of a room that may be most susceptible to strong winds.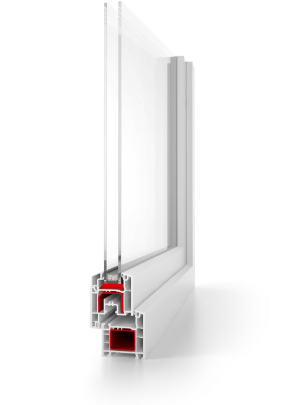 We can even fix switchable Ventilation system "VAYU" in Picture or Fixed windows.
Each fixed, Arch and geometric window is unique. These windows are direct or sash glazed and come in a wide array of beautiful shapes, such as half-round, quarter-round, full-round, segment arch and elliptical. In fixed windows, insulated glass is a great option for added performance and increased comfort in the home. Insulated glass is a combination of two or more panes of glass with a hermetically sealed air space between them. Optional inert gases like argon may be used between panes to further improve thermal performance and energy savings.